Recover Photos From Mac: Mac mini, iMac, Macpro
Mac system includes some really efficient Photos app libraries inbuilt that make the photo management smoother and include almost all the photos and other media files even if they are deleted. Sometimes, whether it is intentional or accidental, people lose their photos due to deletion and then they wish to recover those removed pictures. If you are also the one who has been in the same situation, then an efficient recovery application could become a cure without requiring any backups from Time Machine in OS X. Additionally, it also recovers photos lost or deleted on Mac OS X due to formatting, corruption, accidental deletion or other reasons.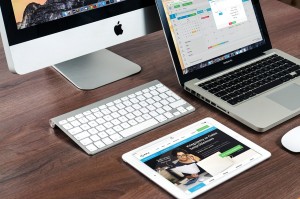 Stellar Photo Recovery Software is one such software. Due to various rich features and graphics this efficient software always has been the first choice for professional photographers and graphic designers. After recovering your photos you can easily store them at any other location on your Mac mini, iMac, Macpro or any other Mac formatted drive. Apart from deletion there could be various other issues that can make your photos corrupt. Although, most of the Mac's errors can be easily handled by it's inbuilt module 'Disk Utility',  however, at times Disk Utility get also gets failed in order to overcome the problem and this is the time where third party software comes into the picture. The software recovers all the deleted or lost photos from Mac mini, iMac and Macpro.
Common causes of photo loss on a Mac mini, iMac, Macpro
Accidental deletion
Corrupt file system
Pull out the memory card while camera while data is being written or transferring onto the camera.
Permanently deletion of the files
Unintentional hard drive formatting
Failed Mac file system
Read/Write error
No matter, what model of Mac you are using such as Mac mini, iMac, Macbook, Stellar Photo Recovery will always recover your deleted photos from a Mac Machine.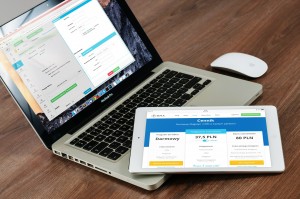 Here are the steps to recover deleted photos from Mac mini, iMac, Macpro
Download & Install Stellar Photo Recovery software and Run
Select 'Recover Photo, Audio Video' option to initiate photo recovery other multimedia files
Now, select the targeted drive from where you want to recover photos and select the arrow button available at the bottom-right of the screen to initiate scan
After initiating scan you will be able to vide a progress bar to show the scanning process
After successful scan, the software will list all the recoverable photos in the bottom-right panel
The listed items can be previewed by making a right-click and selecting a particular photo
To initiate save just click the 'Recover' option and a desired location
Stellar Photo Recovery application is a great utility that helps users to resolve the following issues:
Simple interface with various recovery modules
Supports almost all types of Mac formatted systems such as laptops, desktops, external hard drives, memory cards, USB drives, iPods, and digital cameras.
Recovers photos, audios and videos file from all type of Mac hard drive (Apple's iMac, MacBook, MacBook Air, MacBook Pro, Mac mini and Mac Pro) and other external storage devices, such as memory cards, SD cards, Memory sticks, USB drives etc.
Do not compromise on visual quality of recovered photos and videos
Supports recovery from larger capacity hard drives
Allows the option to add unique file types for recovery according to desired preferences in the software
Supports all popular image file formats like JPEG, RAW, JPG, TIF, TIFF, BMP, NFF, CD5, PNG, PGM, GIF, PNM, Exit, DJVU, TGA, TGA, PGM, and PBM
Supports various audio file types: MP3, RPS, AU, MIDI, OGG, WAV, AIFF, WMA, M4P, RM, RA and M4A
Supports recovery from multiple popular camera brands like Nikon, Fuji, Sony.  Canon, Kodak, Olympus, Samsung, Panasonic, Sony, Leica, VOX, Pentax etc
Powerful scanning algorithm to provide accurate recovery
Capable of creating image of the attached storage media to restore photos and other multimedia files in case of damaged/inaccessible drive.
Previews the files you wanted to recover back.
Recovers photo from the hard drive or partitions that have been damaged, overwritten, and lost due to multiple issues.
Note: Do not use the drive from where you lost your photos.
Additionally, the software is capable to handling the data cases like SD card recovery on Mac, USB Flash drive recovery.