What To Do When Pictures Taken With Camera Do Not Get Saved In The Gallery?
Summary: This Blog highlights the issues that you may face when you capture pictures through a mobile or camera but they do not get saved in the picture gallery. It is an annoying situation as you are not able to view the moments that have been captured on your camera as they show up as empty thumbnails. This blog lists down the reasons behind it and helps readers fix the issue.
Whether you are a professional photographer or one who simply loves to capture the world through the lens, you run into a state of despair when you find that they are missing from the gallery.
Generally, the notion is that when you take pictures with your smartphone, it gets saved in Galley by default so that you can view them later; however, there may be a possibility that the pictures taken may not get saved in the Gallery. In fact, they may not be saved anywhere.
You are clueless as to whether the pictures are being saved or just you're saving them to some other location or you don't have enough memory space or any other reason. What makes the situation worse is that you have to start from the scratch. Further, you cannot replicate the moments captured once. Although, there is less margin for errors but errors like this occur and there are solutions to fix them up.
Let's analyse the possible reasons behind the pictures not getting saved to the Gallery and how you can fix the error.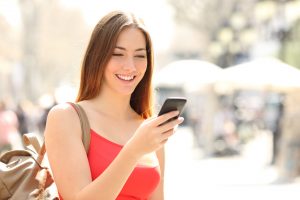 Why are the pictures not getting saved in the Gallery?
If you are experiencing this issue for quite some time, then it is time to take the matter into consideration and to fix the problem once and for all.
Several reasons may be responsible for your pictures not getting saved in the gallery –
Your phone may have been infected by a malware.
Not using updated version of OS.
Installation of corrupt application.
Bugs in applications.
Loads of bloatware reduces efficiency and performance.
Issues with internal storage.
Using a third-party camera app/photo editor.
It is important to note that even if you are not able to view your pictures in the default folder, it doesn't mean that they no longer exist. You can trace and recover them. To ensure that you still have the pictures, connect the device to the PC and check if the files still exist. If the files are there, then you can easily recover them. If it isn't, then you can still recover using a Photo Recovery Software – Stellar Photo Recovery
Photos lost due to unintentional deletion or formatting of the memory card can be restored as well. It works smoothly with storage media greater than 2TB. There are some precautionary measures that you can take for fixing the issue; however, if the complexity increases or you lose your pictures, then, in that case, you can rely on Stellar Photo Recovery software.
Now let's now take a look at the probable solutions.
Now that you are aware of the probable causes, it is imperative to know the solutions as well. Depending on the complexity of the issue, solutions vary and there are situations when you can counter the glitch at your end without any external assistance.
You can do either of the followings –
Update the Operating System as well as other applications.
Practice safe mode of ejection/insertion of storage devices.
Clean up applications and junk files that you no longer use.
Rescan SD card and reboot your phone.
Terminate third-party apps.
Format the SD card and then copy the files back.
If you're still not able to access or view the pictures in the Gallery, then you can apply any of the followings –
Clear Cache Data. For that go to settings > applications > camera > force stop > clear cache data.
Enable a Factory Reset. As this troubleshooting step may delete your data; therefore, ensure that you have a backup. After a reset, check whether you can view the pictures on the Gallery.
Go to time setting and change it to either GPS synchronisation or network base and reboot your phone.
Go to Settings > show hidden files and check if there is any.NOMEDIA If there is any such file, delete it and reboot your phone.
Go to storage settings and check 'Unmount SD Card.' Wait for a few seconds and then check 'Mount SD Card.'
Even after following any of the above-mentioned steps, the issue persists, then you need to use a secure and reliable software. Here, Stellar Photo Recovery serves the purpose as it is a comprehensive photo recovery software that can recover your photos effectively.
The need for Stellar Photo Recovery
You can follow any of the aforementioned steps to effectively view the pictures on Gallery; however, if you are still not able to find a solution, then you can go for Stellar Photo Recovery software. There are times when Photo recovery may become a daunting task and requires technical assistance.
Perhaps, while following any of the above-mentioned steps, you may accidentally delete photos or any wrong step would lead to formatting of your storage media. Therefore, it is advisable to always choose a more secure and reliable option and Stellar Photo Recovery eliminates such risks.
There is a myriad of tools available online for Photo Recovery but they come with limitations. On the contrary, you can bank upon Stellar Photo Recovery as it is a reliable and effective software and is capable of safe and secure Photo Recovery. This photo recovery software with enhanced user interface has some notable features such as:
Interactive GUI.
Do-it-yourself software for ease of use.
Supports all file types such as JPEG, PNG, FAT, exFAT, NTFS etc.
Faster and reliable recovery.
Option to edit header files in case you're not able to detect the file system
Recovery of Photos from any type of digital storage device.
Unicode support
Follow the steps below to recover your pictures with Stellar Photo Recovery software:
Download and launch Stellar Photo Recovery on your computer
On the software home screen, check in All multimedia files in What to Recover Click Next.
Select the removable media or drive from where you want to recover. Click Scan
List of found photos, videos, and music files appears. Preview and click Recover
Browse location to save the recovered files. Click Start Saving.
The Way Forward
Stellar Photo Recovery is a reliable and intuitive software that lets you recover your photos with ease. You can recover deleted or inaccessible photos from all types of storage media. Without a doubt, it is an effective tool and a viable option to retrieving deleted, lost, or inaccessible pictures.