How To recover photos and videos from nokia lumia 730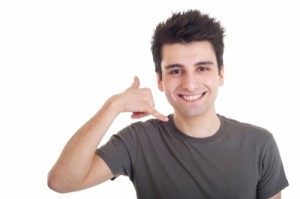 Microsoft has introduced a range of mobile devices named as Microsoft Lumia. This line of Smartphone was previously owned by Nokia but from 3rd September 2013 Microsoft had announced that Nokia Lumia will be marketed and designed under Microsoft Mobile. The Nokia Lumia series  is a result of long term partnership between Microsoft and Nokia, therefore all Nokia Lumia sets run under the Windows Phone operating system.
Currently eighteen sets of Nokia Lumia Phones are available in the market. The price range of Nokia Lumia starts from Rs 5261 and goes up to Rs. 36999. The complete Lumia series run Microsoft Windows Phone operating System and is customized by many Nokia applications including Nokia Pro Cam, Nokia StoryTeller, Nokia Here Maps, etc. Some of the most popular range of Nokia Lumia includes Lumia 525, Lumia 630 Dual SIM, Lumia 1320 and Nokia Lumia 1520. Each Lumia device has some special features, which varies according to its price. A high-end Lumia phone comes with many premium features such as NFC, Wireless Charging, Nokia ClearBlack Display etc.
Recently, Microsoft has announced two new sets of Lumia phones one is Lumia 830 and another is Lumia 730, at IFA 2014. Both devices are specially named as 'affordable flagship' and 'selfie-obsessed' respectively, according to their specialty by Microsoft. The Lumia 730 is the upgraded version of Lumia 720, which was introduced in 2013. This time Lumia 730 more focused on facing the camera, as well as also features major upgrades to the hardware.
All features are completely awesome in new Lumia 730 phones but still the frequency of data loss is equivalent to any digital storage device. People use to take hundreds of selfie by this recently launched mobile device, which keeps the record of a nice time. However, like any other mobile device the data stored on the phone or on memory card could be possibly be lost due to any wrong operation or interruption such as SD card formatting/corruption or accidental deletion. In this situation user gets panic and start looking for how to get back deleted pictures or videos from the phone. If you are also one of them, don't worry it's not that much difficult. You can easily recover photos and videos from nokia lumia 730
There is no manual ways available, by which you can recover deleted pictures from your Lumia 730 so the only method is professional photo recovery tool. These tools do not only support recovery from Lumia series but also can help you to retrieve lost data from every type of data loss in smart phones, memory cards, etc. To run these tools you do not have to be a technical expert, as they provide a very easy GUI for every type of user.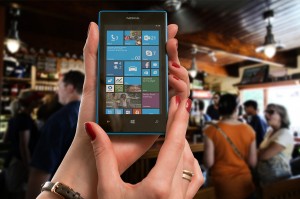 Major Causes of photo/video in a Nokia Lumia Phone:
There could be more than one reason that causes data loss in Nokia Lumia phones. The most common are user errors, caused by mishandling the device. Windows takes only few seconds to format or erase the content from the SD card or from internal storage of Lumia series. By just a couple of clicks you may lose your complete data. Unwanted deletion or sudden format is a very common cause of data loss. Additionally several unwanted Viruses and Trojans can also be a big reason of the inaccessible memory card.
Things to Remember Before you Apply a Recovery Method in Lumia Devices
Memory Cards and the File System
Usually all the Windows based phones uses FAT file system based memory card to store the multimedia files so if you really want to retrieve your lost photos and videos from a formatted or inaccessible memory card you only have to use a photo recovery tool which can work with the file system and undelete all the multimedia files.
Data Recovery on a Windows Device
Mostly data recovery tools install and tune Windows system to recover content from an SD card instead of Lumia device. Recovering data from these tools are very easy and safe even if you have formatted your memory card or used erase command.Because any memory card will not permanently delete your multimedia files even after formatting, it only marks the place empty for a new data. The actual content of the file remains same and can be recovered if you use the right tool.
Steps to Recover Photo or Video Files from Lumia Phone SD Cards
Here are the steps, which you can use to recover your lost photo or video from formatted SD cards or mobile phones.
Always remember that whenever you have accidentally formatted your storage device or erased any important file from it, never use it again until you have not recovered all the file successfully. If you continue the work of that SD card it will decrease the chances of recovery due to overwritten data in the deleted files. So it is advisable that stop using the device if you want to recover deleted photos or videos from it.
After formatting for deletion, take out the memory Card from the Nokia Lumia immediately so that your phone cannot use it for further storage.
Connect your SD card to the computer system through a card reader or via your Nokia Lumia device. There are many USB card readers available in the market which you can use to connect your card with your system. Some system have inbuilt memory card slots which you can use.
Download a reliable recovery tool in your system and install it properly which can deal with FAT file system.
Follow all the given steps to recover your lost files. Scan all the files and folders and check recovered files before you save them. If your file system is overwritten then the tool will not recover lost files. Read our post on recovery from overwritten SD cards.
It is advisable that always use a multiple file supporting tool which can recover recover photos and videos from nokia lumia 730.