Is it Possible to Recover Photos/Videos from Overwritten SD Card?
|
Overwritten files on SD cards are the most common scenario, difficult to be ignored and although recovering files back from overwritten SD cards seems very hard, it is not impossible though.
Imagine a situation, where you incidentally lose your photos/videos which were supposed to be on your SD card. The loss might be due to many factors, like formatting SD card, accidentally deleting images, SD card corruption, SD card got infected by virus, etc. After that you saved some new images on your SD card. Now the question is, once you save new images, videos or any other data onto your SD card, what are your chances of recovering old lost files?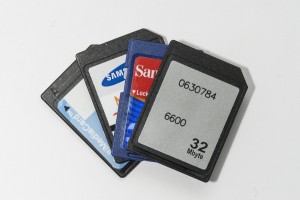 The answer to this question lies on the fact that how much data are you storing on your SD card. If the size of the lost files is way larger than the newly overwritten data, then chances are that you will definitely get back a certain percentage of your lost data back, but if the case in reversed, then it is unlikely to get back a piece of data from the SD card. Also, even if you can see your old file back on your SD card, there could be some possibility of inaccessibility or corruption issue. Then you may have to take your SD card to a professional data recovery service center to retrieve your data back.
Nevertheless, you should not leave lope and instead rely on a good and reliable SD card recovery software to get back your old photos/videos from your overwritten SD card. Unless you have completely wiped, or erased your SD card, you still may have the chance of recovering your lost pictures from overwritten SD card.
Simply follow these steps to get back your overwritten photos/videos
Download and install Stellar Phoenix Photo Recovery software
In the first screen, click on "Recover Photos Videos and Audios" and click next
Select your external drive when the software asks for the location of your affected drive
Filter your selection criteria in the advanced settings and move on to next window
In the preview window, watch your lost files. If those were present on your preview window, then they are recoverable else not
At last, save your recovered file on your destination.
Over written files are difficult to retrieve. This is because, once a file has been lost, though it is not erased permanently but the index entry to that file has changed. Now the space for the old file is free for overwriting. That is why it is advised, to not use the affected device further after any data loss.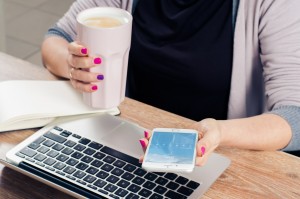 However,files can be erased permanently through a low level format on that device.
Now that you know the trick of recovering files from your SD card, here are three most important point to remember,
Once you lose your files, stop using your device immediately to prevent any overwriting
If you are planning to retrieve data from overwritten SD card, then remember, that the retrieval chances may depend upon the size of overwritten data. The more you have used or the more the data is overwritten, lesser would be the chance of retrieval.
Best practice is to keep a data backup copy of your SD card on any other external device, since there is no any 100 % guarantee of recovering files from overwritten SD card!