Recover Pictures from Galaxy S7 and S7 Edge
Summary: The blog describes the features that make Samsung Galaxy S7 and S7 Edge a perfect camera phone and summarises the process to recover deleted images by using a professional Photo Recovery software. It also explains the reasons for photo loss and suggestions to avoid image deletion and corruption scenarios.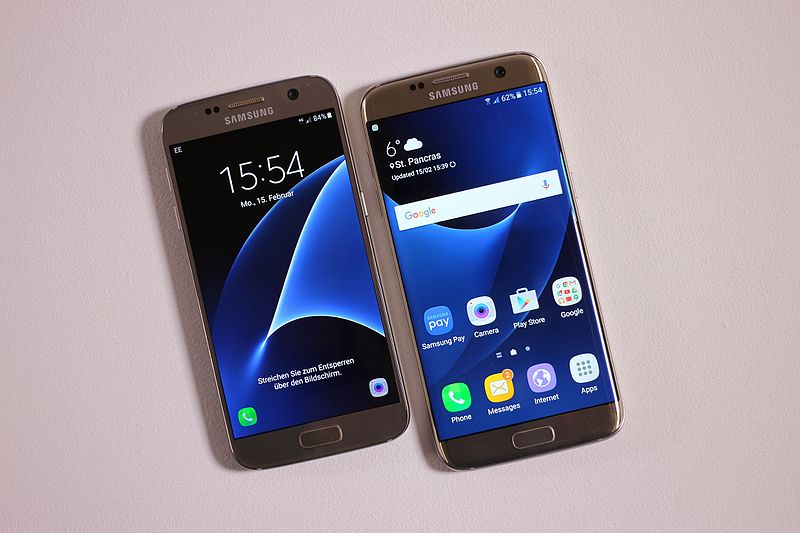 Samsung Galaxy S7 and S7 Edge are, undoubtedly, one of the successful smartphones of 2017 with growing popularity worldwide. One of its outstanding features is the 12 MP primary camera and 5 MP Selfie expert secondary camera which provides high-quality images. Even with its outstanding features and advanced technology, it is still prone to turning corrupt. Further, you may accidentally delete your photos, videos, or music files, while maneuvering your phone. You don't realize this until you are about to share one of your most recent photos with a friend but failed to find it in the Gallery section.
If you had created a backup of your data, then you will be able to restore it quickly; but in a situation where you did not create a backup, then the first step you can take is to stop using your Samsung Galaxy S7 or S7 Edge immediately. Let's understand why.
Ways To Recover When You Don't Have A Back-up
When any data gets deleted from the device, we assume that it is gone forever. But, this is not the case. The images are removed but are not permanently erased from the Galaxy S7/ S7 Edge smartphone SD card, and can, therefore, be recovered. Make sure that you do not capture any new image or edit any data as it can overwrite the deleted data, therefore, reducing the possibilities to recover deleted photos from Samsung Galaxy S7/ S7 Edge.
In the absence of a backup, there is no built-in procedure to recover your deleted images from your smartphones; in fact, the photo can only be retrieved using a third-party image recovery software such as Stellar Photo Recovery.
This software works on a Windows-based machine and supports latest Windows 10 and its older versions. Before initiating the recovery procedure, connect your smartphone with the computer or laptop. Then, follow the steps below or watch the video:
Download, install and run Stellar Photo Recovery software
On the software home screen, check in All multimedia files in What to Recover Click Next.
Ensure that the checkbox for Photos option is tick marked and then click on the Advanced Settings button
Once the desired file formats are selected, close Advanced Settings window by clicking the OK button
Click on Scan Now button to begin scanning the selected storage media i.e. – Samsung Galaxy SD Card. The tool will then display the live scanning process report, and once the scan completes, all the files associated with the selected file format will be displayed
Preview for the deleted image files will be posted in the right pane. Select the images that you need to recover by choosing the associated checkboxes
Once the files are selected, click on the Recover button to initiate the image recovery procedure
Lastly, specify the location where recovered data needs to be stored on the hard drive.
Once Samsung Galaxy S7 photo recovery process is completed successfully, you can navigate to the specified storage path to access the recovered data under the corresponding root folder for the particular file format being selected in the Advanced Settings window.
With this, the process to recover the deleted data from Samsung Galaxy S7/ S7 Edge SD Card is complete. Ensure that the recovered file is replicated and kept at an off-site location so that the older data can be retrieved in case of failure.
Since photos are our priceless moments and cannot be recreated, it is always essential to back up the data on iCloud, particularly images, audio, and video files. After that, they can be recovered from anywhere on any device.
Identify Causes that Leads to Image Loss
Now, when Galaxy S7 Edge or Galaxy S7 image recovery procedure has been summarised, let's find out the reasons that put smartphone data at risk:
Accidental deletion is the most common cause of image loss
Any interruption while moving, copying, transferring or deleting any data including image, audio or video clips from the smartphone device
Inappropriate insertion of memory card to the smartphone or incorrect removal of memory card from the instrument causes photo corruption or deletion
Sudden disconnection of the USB from the computer or laptop while the image copying or moving operation is in process
Virus attack or malware could make Samsung Galaxy data unreadable
How to Avoid Samsung Galaxy S7/ S7 Edge Photo Loss Scenario
Below are the preventive measures that you can take to prevent photo loss scenarios:
Never try to auto-eject an SD card from the computer or laptop. Ensure that you remove the memory card by selecting "Safely Remove USB" option
Do not take random clicks one after another as this causes corruption in the images; in fact, wait for a few seconds when an image is captured to allow the card to save data appropriately
While transferring images from one device to another, say from the memory card to the laptop, do not interrupt the read or write operation
Before connecting the Samsung Galaxy S7 or S7 Edge SD card to the computer or laptop, make sure that the machine is fully protected with an anti-virus application
Timely install significant updates for anti-virus and anti-spyware programs
The Bottom Line
Maintaining a backup of your valuable data is an ultimate solution for all issues associated with your data. Make sure to backup your memory card and other storage devices on a regular basis so as to avoid data loss.