Recover Photos and Videos from Formatted USB Flash Drive & Pen Drive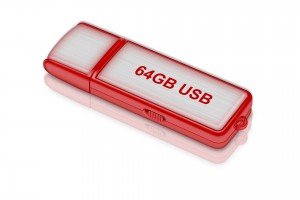 If you are looking forward to recovering photos from formatted USB, pen drive or any other portable storage media, then you are at a right place. At times, we suddenly lose the entire volume of data from the USB drives, and there are several reasons behind this. Especially, when it comes to images and other media files, the situation tends to be more critical. It may occur when you attempt to upgrade the file system from FAT to NTFS. Also, many users may face data loss when they accidentally format the device or USB stick while working with it.
Pen drives are portable and hence used frequently to transfer data from one device to another. When a drive is formatted, the data that exists prior to formatting still exists on the device until it is overwritten by another data. This is why experts suggest leaving the device alone when it is formatted mistakenly. The less you interrupt or use the USB device, more are the possibilities to recover data from it.
What to Do Next to Recover Photos and Videos from Formatted USB Flash Drive & Pen Drive?
Execute Initial Recovery Methods
If you ever come across a formatted pen drive or flash drive, there are some methods you can try to recover data from the device:
Connect Device to Another Port on System: If you notice that the USB stick is not displaying the incorporated data, try connecting the  drive to another USB port on the system. There are chances that the data might appear; if not, you can try the next method.
Try Connecting to Another Computer: In such situations, before getting around the recovery tools, try connecting the drive to another system. It could be a laptop or a PC. If the drive appears in the system, possibilities are that the issue may exist with the USB port on the previous machine.
Employ Professional Recovery Solution: If the above mentioned preliminary methods don't seem to be working, then you can try resolving the issue by applying a third-party recovery application. But, before investing in recovery solutions, there are some points that you must know to get it right!
What to Look for in Professional Photo Recovery Software?
While selecting the photo recovery software, you must consider the following features to get the best out of the tool:
Since photos are the most important component of data for most of us, it is important to employ a solution that possesses the capability to understand sensitivity of photo files.
The tool must incorporate powerful scan algorithm that must recover image files carefully with precision
The trial version must be available to test the features and functionality of the tool before making investment
The tool must support all file types including FAT, NTFS, ExFAT, and other file types
It must be capable enough to recover data from all kinds of external and internal storage devices so that if can recover images from digital camera and smartphones
The photo recovery software must incorporate smart recovery program that helps to recover photos from formatted USB, pen drive and other storage devices that have been deleted accidentally from the drive
Nowadays, people usually use large volume hard drives; the tool must support recovery of media files from at least 1TB or maximum 2TB storage devices (apart from pen drives and USB sticks)
The recovery software must support various files systems such as .bmp, .jpeg, .png, .psd, .tiff, .dng, .srf, etc. to successfully recover photos
The tool must handle recovery of multiple image files at once, thus saving time and effort
It must support image files created or customized with the help of photo editing tools
It is vital that the resultant files must be recovered in original pixel quality and resolution as well as all integrated attributes of the image remain intact
The image recovery solution must be compatible with different versions of Windows Operating System including Windows 10, 8, 7, Vista, and XP
The tool must support Unicode type image files
Safety Measures to Consider!
The following safety measures that must be considered while accessing and transferring photos or other data from pen drives or other flash storage media:
Make it a habit to scan the pen drive using a reliable antivirus application. As USB sticks are portable, they are more prone to corruption
Always check the system against virus infection or corruption before connecting the pen drive as it may infect the pen drive as well
Remove the pen drive or Flash storage devices following an accurate eject procedure
Do not interrupt the pen drive while the image uploading and downloading operation is in process
Considering all the above important information regarding selecting a desired photo recovery tool, Stellar Photo Recovery Software can be considered as an efficient and reliable solution to employ.