How to recover deleted videos from Mac System
 'I accidentally deleted a folder containing my iPhone videos on Mac. They were the bunch of over 40-50 videos. How can I recover them? Its urgent!'
It really feels awful when you accidentally delete precious videos from Mac.
But before you panic, know that Mac systems cover you from such situation of sudden loss of videos or any other file. And when Mac's solutions doesn't work, an efficient video recovery tool does the job for you.
This post shares how to recover deleted videos from any Mac volume and external drive or SSD deleted on Mac.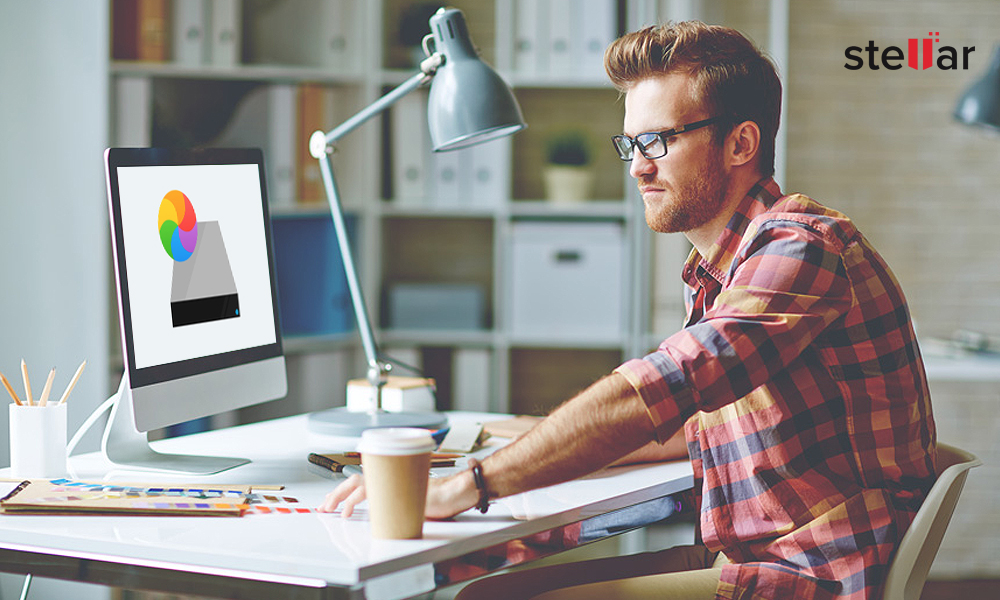 How to recover deleted videos from Mac system
Recover from Trash
Recover from Time Machine
Recover from Recently Deleted in Photos App
Recover with video recovery software
Recover from Trash
As you deleted a video, it's not yet permanently erased from your Mac. They first go into the Trash folder. The files stay there for 30 days, post which, they are automatically deleted from Trash. You can restore the deleted videos from Trash.
Open Trash, right click on the deleted file and click Restore. You can also drag and drop the deleted video file to the desired location from Trash.
Recover from Time Machine
Lest you have set up Time Machine on your Mac, it is a big respite in a video loss situation.
Time Machine is a free macOS backup drive that keeps your files even after they are deleted from Trash.
It automatically makes hourly Mac backups of the past 24 hours, daily backups of the past month, and weekly backups for all previous months. The oldest backups are deleted when your backup disk is full.
Steps to recover videos from backup: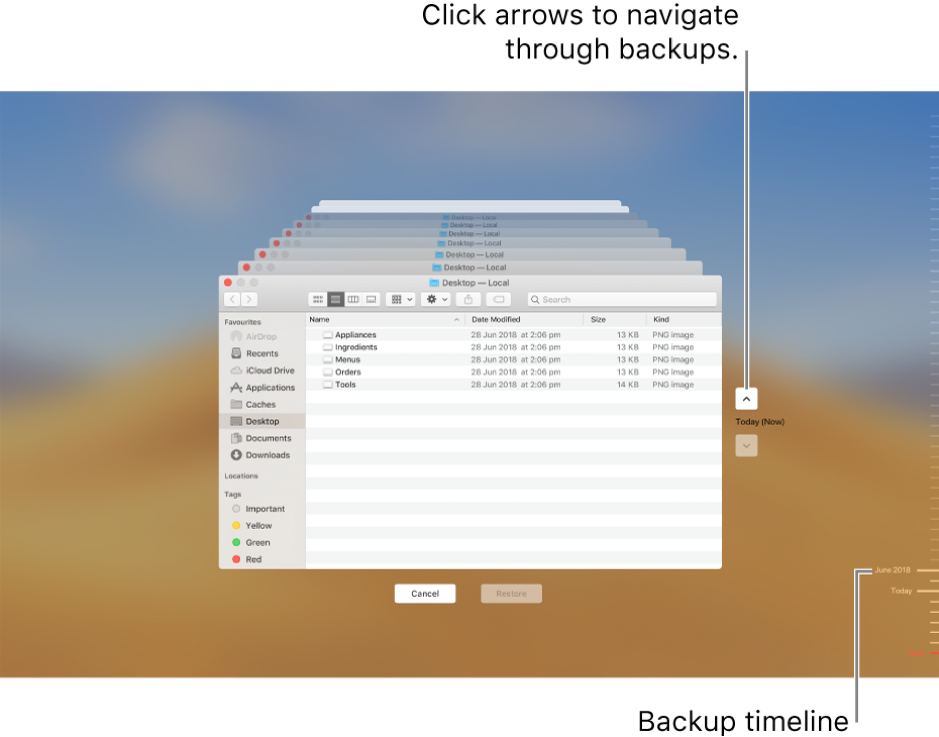 Click on Time Machineicon in menu bar
Select Enter Time Machine
Open the window on your Mac from which you lost video, e.g., to recover deleted video from Photos app, open the Photos folder
Click the arrow to navigate to the time before the videos were deleted
As you find the video in Finder window, select and click Restore at the bottom
Restored video returns to its original destination. For instance, you can see the video back in your Photos App.
Recover from 'Recently Deleted' from the Photos App
Mac's Photos app keeps the deleted videos for 30 days in its 'Recently Deleted' folder. If your videos are deleted during this timeframe from the Photos app, its easy to restore them from here.
Steps to recover from 'Recently Deleted' in Photos app:
Open Photos
Select Albums in the left pane
Double click Recently Deleted
Select the deleted photos and click Recover on top right
The videos are restored in Photos App at the original location.
Recover with Video Recovery software
Video erased from Trash or 'Recently Deleted' folder. And no backup either.
So how to recover permanently deleted video files?
In such a situation, only a recovery software can bail you out from video loss. The video recovery tools are the best way to recoup lost videos when they are permanently deleted from any Mac drive. They can restore videos lost from macOS drives, flash drives, memory cards, SSD, etc.
Download a professional video recovery software for Mac that can restore deleted videos. But before you zero on a recovery software, make sure it supports your macOS and the lost video file format.
An advanced software such as Stellar Photo Recovery can scan and extract high quality 4K HD videos, of all formats from any Macintosh volume or drive. It is fast and secure and recovers videos with their original quality.
Moreover, the software is convenient as it can restore hundreds of deleted video files with their original name, date, and timestamp.
Are you Mac High Sierra user?
Important Note: If you are using video recovery software on High Sierra (macOS 10.13) first disable 'System Integrity Protection' on Mac. This is because the macOS 10.13 doesn't allow users to access the built-in system drive from any software. Once the videos are recovered, don't forget to enable 'System Integrity Protection'.
How to disable 'System Integrity protection'
Reboot Mac
Hold down Command + R keys simultaneously to boot OS X into Recovery Mode
On the OS X Utilities screen, click Utilities
Select Terminal
In the Terminal window, type csrutil disable
Enter and restart your Mac
Now you can download the video recovery software and restore the deleted files.
Conclusion
Trash, Time Machine or 'Recently Deleted' in Photos App are the Mac's way of protecting your video files but to an extent.  A video recovery software for macOS is an outright and assured solution to reinstate your deleted videos on Mac. The software not just recovers in case of deletion but can restore from formatted Mac volumes as well.