Recover Deleted Photos from LG Optimus SD card
LG Optimus phone series is the newly launched series which has become quickly popular among the customers. The phone is great with amazing features and great built. But, if you are using this phone, we are pretty sure you must have deleted photos unintentionally at least once.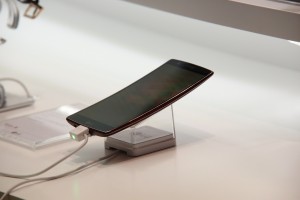 Scenarios where you could lose your favorite pictures.
1.  Accidentally delete a picture from your LG Optimus Phone
This might happen when you are actually trying to delete some useless pictures from your phone but instead you tap on the wrong picture. It might also happen when you are trying to select a bunch of photos and instead of tapping on the share button, you hit the delete button.
2.   Formatted the entire SD card
Formatting the SD card takes just one step and that facility has been done by the phone companies easy for the users to format their memory cards. But, due to this reason, it is extremely easy to accidentally format you SD card. It might be because you were looking for some other option or just playing around with your phone. SD card can also be formatted while it's connected to your system and you accidentally delete all the data from it.
3.   The SD card of your phone has become partially or completely corrupted
SD card can get corrupt due to a lot of reasons. It might be because of a single corrupt file that has corrupted the entire card or because of a virus attack. Whatever reason it may be, your SD card could get either partially or completely corrupted. The first thing to do at this moment is to not try to transfer any data into it or format your SD card. Because if you format it, it will be even more difficult to retrieve photos.
  4.   Every time you connect your device to your system, you get an error message that asks you to format the SD card
This is a very common problem faced by many users not just with phones but with their USB drives and external storage as well. Whenever you connect your phone to your system, an error pops up – "card is not formatted, do you want to format it now" and asks you to press "Yes". Because of this error, it becomes difficult to access the data inside the memory card.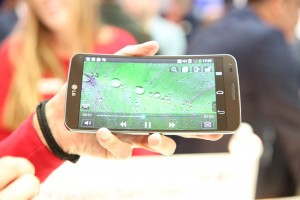 How to recover deleted photos from LG Optimus SD card
In all these scenarios, you might think that you have lost your pictures forever but it's not really true. You can recover deleted photos from your LG Optimus SD card. This is because when your photos are deleted from LG Optimus phones, the raw data of those pictures is not really deleted.
There is a file table in all Android phones which stores the addresses of all the files. When you delete a file from your phone, it is not really deleted from the storage but its entry gets deleted from the file table. The space that was occupied by the deleted files are then marked as free and can be overwritten by any new file that is saved in the system. That is why the first thing to do when you accidentally delete pictures on your phone is to not save any new data on it.
Steps to recover deleted photos from LG Optimus SD card
After your photos have been deleted accidentally, do not try to do anything with your memory card. Do not move any data from it or delete it
Connect your SD card to your system
Download a reliable photo recovery software. Make sure you are using an effective software otherwise you could end up losing your data
Install the software on your system
Start up the software, choose your SD card's drive. If you know the exact file types you are looking for, then tick mark on them
Start the software and wait for it to recover your pictures
Once the software has recovered your pictures, choose the destination where you want to save them. And you are done.
Choosing a third party recovery software
As we mentioned before, it is extremely important to choose the right photo recovery software that can recover all of your lost photos in one go. That is why recommend, Stellar Photo Recovery Software for Windows. This a complete recovery software which can recover all of your multimedia files including pictures, songs as well as videos. It doesn't just recover your files from SD card but it can also recover them from external storage devices and hard drives.
With a capacity of scanning about 2TB of storage data, this photo recovery software can save all of your files with their original names so that you don't have to feel lost with dozens of recovered pictures. This is definitely the right software to keep in case you lose your pictures the next time.