How to Recover Deleted/Lost 3GP Files?
Lost your 3GP files all of sudden? Struggling to recover lost files? Trust Stellar Photo Recovery software. It is your first aid for all lost media files; be it Audio, Video, or Photo.
Whether we talk of the smartphones or other similar gadgets, all of these devices have efficiently obviated the need to cart a video recorder. Now, your new generation phones are suffix in themselves. These devices are well-equipped with smart features to record high-quality videos.
Since these videos are shot in 3G mobiles, so you usually save them in the 3GP file extension. But, like the way, these video files are easy to record and save, these are also equally susceptible to sudden loss.

Figure 1: Illustrates 3GP Recovery
Lost Memories: A Torture
Losing your precious memories and moments is indeed a painful condition. And, it becomes terrible when you don't even have a secondary copy of the same.
Now, the big query is then how to deal with the Lost 3GP Files?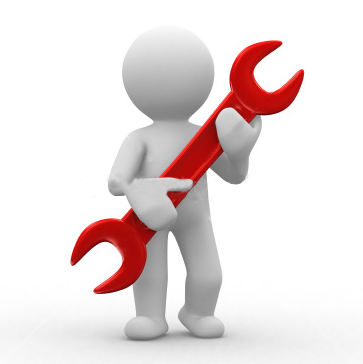 Figure 2: Illustrates How To
Don't worry; you have Professional Recovery support. You can easily regain it using a software-directed approach. A noted example for the same is Stellar Photo Recovery software.
What is Stellar Photo Recovery software a Top-Rated Anchor?
In one line, this software gives you benefits of all three worlds—Photo, Audio, and Video. You can count on it for all types of media files recovery. The software works in almost all case of media loss. Another best point about the software is its capability to recover data from almost all storage devices—digital cameras, external storage, USB sticks, hard drives, and SD memory cards.
How Stellar Photo Recovery Recovers Deleted/Lost 3GP Files
Download and Launch Stellar Photo Recovery
Check in All multimedia files in What to Recover Click Next.
Select the memory card from where you want to recover. Click Scan
List of found photos, videos, and audio files appears.
Finally, Preview and click Recover to save the 3GP Files
Browse location to save the recovered files. Click Start Saving.
Value-Added Information
 Reasons for Losing 3GP Files
Several reasons are that tends to cause video files loss. Some most common ones are:
File Damage
Bad Sectors
Virus Infections
Malware Attack
Broken header
Unknown Formatting
Compression issues
File Transfer Interruption
3GP Video File Break Down
Damaged or Invalid File Structure
Damage Supported File Extension
Inappropriate read or write operations
Suggestions to Avoid Loss
Backup your 3GP Files
Handle and Use Storage Device Carefully
Protect your Storage Device from suspicious virus infection or malware attacks using a powerful anti-virus program
Final Thoughts
Just like the way losing data is simple, restoring is also an easy process. You just have to use a safe and secure solution like Stellar Photo Recovery. It is not only powerful and effective but also reliable and secure. Try it!