Overview Windows 10 and how you can recover your photos after up-gradation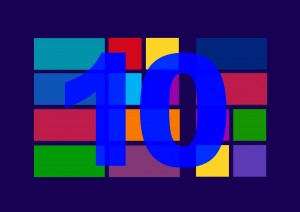 Windows 10 is scheduled to be released in Mid-2015. Here's quite a sneak peek about the new version.
Windows 10 is more User friendly
Multi desktop experience with the ability to work on various applications simultaneously
Compatible with almost all latest gadgets like iphone, tablets etc
Windows Start menu is back with new features like search capabilities, re size option.
A New browser "Microsoft Edge" will be launched only for Windows 10 users by Microsoft
Windows 10 will be free for up gradation for first year for existing Windows 7, Windows 8.1 and Windows Phone 8.1user s, provided upgrade requirements are met.
Will support holographic computing APIs
Developed by keeping "Internet users" on mind
Microsoft has been developing Word, PowerPoint, Excel and Outlook apps for this newer version
Many times, you may need to freshly re-install your OS. But sometimes, it is very likely that you face data loss issue while you are upgrading to newer version.  You may lose your data intentionally or sometimes unintentionally. But here we will discuss how to recover back those deleted files?
Once you delete your multimedia files from your system on Windows 10, here are few simple steps you can try to recover your photos, videos or audio files.
Restore from Recycle bin
Usually files deleted from computer are not permanently deleted; it goes to a temporary bin, called as recycle bin. This is an advantage as the user can restore the files back to the original location. You can select the file(s) and right click on them to select the "Restore" option.  Those files are restored back to original location.
Restore from original lost file name
This method is however not applicable for multimedia files like audios and videos. If you cannot find the file in Recycle bin then create a blank file with same name of the deleted file. Click the properties option and select "previous version". Then select the right version to restore.   To do this method, you should remember the lost file's name.
Use a Photo Recovery Software
If the above two methods are not working for you, then go for a recovery software.  Photo recovery software can recover your deleted or lost photos from digital cameras, all kinds of SD and memory cards, hard disk, USB drive and all other types of external data storage media. However, to ensure successful recovery, stop using your device immediately after facing photo loss. This precaution is taken to prevent overwriting of deleted image files. You can start using your device as soon as recovery is done with the help of photo recovery tool.
For understanding the user interface and working of the software, you can initially download its demo version, which normally is free of cost. The demo of the tool generally scans the affected data storage media and provides you the preview of recoverable photos. But for the actual recovery of the files, you have to purchase its license. However, with demo version, you will for sure get the gist of the software and its working.
Generally, all photo recovery tools have simple, intuitive user interface and require you to perform a few easy steps to recover the photos. The basic steps are:
Select: The first step is to download and install the photo recovery software to your computer. Start the software and select the desired Drive from where photo loss has occurred.
Scan: After selecting your drive, click the option to start its scanning with the software. Generally, an efficient tool for this category provides a simultaneous preview of your recoverable files and after completion of scanning, it displays files in a list. From this list of scanned files, you can select the files that you want to recover.
Save: You can select all or some specific files from this scanned list of files. After selecting the files, click the option to save the files at the location of your choice, i.e. on your hard drive or on an external drive.
Stellar Photo Recovery Software is renowned software which provides advanced photo recovery solutions. It enables you to add a new file type for recovery in the list of their supported files types. Stellar also lets you select a specific region of your affected storage media from where you want to recover files. However, these options are for advanced computer users.
So, what are you waiting for? Use a professional photo recovery tool and recover all your photos that you have lost accidentally or due to re installation/up gradation or any other reasons.