Missing photos in iWatch or other iOS Devices? Here is the Solution !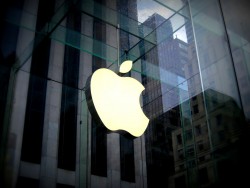 Apple has introduced a highly developed mobile operating system in the form of iOS. It is one of the most popular operating system in the world. This amazing operating system has gone through multiple updates since its release. All of these updates are available free for iPhone and iPad users, while iPod Touch users have to pay a nominal fee to get these updates. With iOS Apple has released many versions of mobile phones which has always been the first choice of all mobile lovers internationally.
IOS 8 is the latest release of this mobile operating system by Apple. This update comes with many big updates of many apps which you use every day such as Messages and Photos. iOS-8 becomes a highly popular OS among iPhone, iPad, and iPod touch users because of its easy to use interface, core security, as well as many other amazing features. This operating system looks beautiful and work really smooth, as its developers made its every task very engaging even the simplest one. IOS facilitates all the advanced technologies inbuilt into Apple hardware so that users always feel latest about their apple devices every day.
This is not the end with apple, recently it has launched iWatch, which is a smart watch. Apple deigned iWatch to provide numerous advancements to the user including improved Maps. This can correct current GPS errors as well as local barometric pressure. By this amazing device you can look your current location as well as consistently vary the location of people, specifically where people appear to be either diving below or floating above the surface of the earth.
Features of Apple iWatch
The Apple's smartwatch display comes in two sizes measured by height: 38mm (1.5in) and 42mm (1.65in). Both the sizes are slightly smaller than the entire Pebble Steel watch height, which measures 46mm (1.8in).
The iWatch has a custom version of iOS which has all the apps in that small circle. You can customize the complete user interface such as how the apps should look on the home screen as well as in full screen on your wrist.
The iWatch is completely touch screen, and for main input you will use Digital Crown built into the Watch's winder.
The Digital Crown is used to manage functions of a traditional watch. In the similar way with iWatch, this feature allows you to zoom in and out on Apple Maps, scroll all the results, and many other features. You can push it to take back to the home screen and provides you access of Siri into the iWatch.
You can also choose watch face, as there are range of watch faces available in the iWatch, which allows you to customize it with different colors of functions. There are also many other options available in these watch faces such as options for weather updates, stock quotes, stopwatches, and many other broad information. Apple claims that it provides the 'virtually endless' opportunities for personalizing.
Apple iWatch: Function
iWatch makes the communication much easier between you and your family, friends. You can easily make a quick-chat or send a short message directly to your friends with Apple Watch. iWatch also allows you to read incoming messages directly as you want.
This iWatch also provides health and fitness care function by which you can measure your complete moves, like the number of steps you take, the frequency of your move, etc. It also allows you to customize your daily fitness goals and also encourage you to achieve them.
This watch is designed to manage your daily activities as you want. You can also check the progress and trends in the long time, with 'fitness' option, which is the iPhone app and supporting iWatch as well. You can check the activities with 'fitness' option in days, weeks, or months and check the performance. You can also enlarge the chart to view detailed progress.
The iWatch also allows you to enjoy your favorite Music, photos, TV shows, maps, apps, etc. You will feel very good when you use your favorite apps in a different way. You can enjoy all of these applications any where such as enjoy music when your sleep, have lunch, wait someone.
Digital Touch Function: iWatch is equipped by Digital Touch feature, by which you can 'wrist right wrist' to contact anyone.
Data Loss in iWatch and other iOS Devices
All of these Apple amazing devices are popular for their every feature therefore users usually have a huge amount of data on their Apple devices. However like any other electronic device you can also not avoid data loss from iWatch, iPhone, iPad and iPod touch due to many reasons, such as, a failed iOS upgrade, accidental deletion, jailbreak, device crash, etc. Onces your data is lost you cannot bring it back with normal methods, and it could be a permanent loss if you have not used any advanced source of backup.
Many users are always looking for the reliable solution to find the way to recover their lost photos, notes, calendars, etc. Here in this article you will get a complete and efficient solution to recover deleted data back from Apple Watch. As iWatch also runs on iOS, so to recover lost photos, videos, music even sms and contacts from it, and iOS-8 you have to use a professional tool for ios data recovery.
There are a number of tools available for iOS data recovery but only some of them are reliable. Stellar Data Recovery for iOS is a highly recommended tool by many of users who have used it to recover deleted data. You can connect your iWatch with Windows and can scan and restore process. This tool also supports iPhone 5s, 5c, 5, 4s, and 4 so you also use it to recover data from these devices as well.
Stellar Data Recovery can recovers documents, messages and attachments, contacts, notes, calendar, from your iOS device as well as from iTunes Backup Files. You can also recover your complete call history by this efficient utility. This tool is compatible with Windows 8.1, Windows 8, Windows 7, Vista, and Xp so you do not need a Mac system to recover your lost data from your iOS device.