Macbook Pro VS Macbook Air- Which one to go for?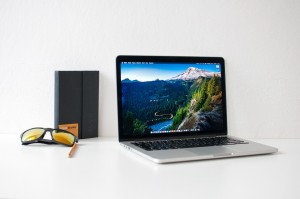 We all know about the specialties of Mac systems. Mac is very popular owing to its elegant and sleek design, great performance and battery support and no hassles of malware /virus. But when it comes to choosing between Mac products itself, the decision is a bit challenging.
After the 13 inch Macbook Air has been launched, the main question which is running in every mac laptop lovers mind is to go for which Mac laptop?? Macbook air or Macbook pro retina?
The answer to this question certainly depends on the kind of use you want to do with your mac laptop. But before you make any decision, let's see the pros and cons of each one to help you find a better choice.
In the year 2015, there have been two launches recently with not so differences in price. This has made the decision tougher.
New 13 inch Retina Macbook Pro
13 Inch 2015 Macbook air.
The lesser difference in price is an advantage for pro lovers, as they can only increase their budget to a little more, to get that pro retina model whose price was on the higher side in early 2014.
Difference in terms of Design
Both the laptop designs are trendy, slim and smart. They both have great aluminum bodies. Macbook air 11 inches and 13 inches are thinner and have lesser weight than pro models.
MacBook Pro 15 and 13 are relatively bulkier than MacBook Air 13 and MacBook Air 11
Difference in Display
 MacBook Pros retina models have a greater display than MacBook Airs. MacBook Pro retina screen is an exclusive feature which is not present in MacBook Air 11-inch and 13-inch versions for 2015
Due to the retinal display technology, movies, photos and videos are more rich, has splendid view, and amazing colors to watch for.
MacBook Pro vs Air 2015: Connectivity
Size does matter here. The 13 inch and 15 inch Macbook possess better and wider connectivity than the 11 inch Macbook air. The 11 inch Macbook Air has a limited connectivity.
15 inch MacBook Air posses
Thunderbolt 2 ports
Two USB 3.0 ports
An SD card slot
Full-size HDMI port
For any other model, you may have to settle down with less, or with a change in the configuration. For example you may have to lose one Thunderbolt port or the HDMI socket. But in both the case, the specifications are good.
As far as wireless connectivity is concerned, MacBook Air laptops are not far away from Macbook Pro retina model. All have Wi-Fi ac, USB 3.0 and Thunderbolt 2.
Difference in Battery Life
MacBook Air can score over its competitor Macbook Pro retina model in its battery life. The 13-inch MacBook Air lasts for up to 12 hours off a charge. Other models are behind that by 2-3 hours. This MacBook Air is the best choice when someone only wants to do serious work, study, working with documents, emails etc. This device can go on and one with no battery draining out at certain time.
However for video calling, movie watching, photo storage, the Macbook Pro retinal display stands out due to its amazing graphic design.
Difference in Storage:
Both the models use SSD's for their storage. Both the apple models have great storage space nearly 512 GB starting from 128 GB. But PRO can be extended to 1TB extension which may require you few additional bucks.
Wrapping Up!
Both the laptops are great. If you want to stay up to date, like to experiment with new features and specifications, enjoy music, videos and gaming then Macbook pro retina model is your choice.
Otherwise if you need a smart, reliable, performance oriented and with a longer battery life companion to help you in work, Macbook Air is your choice.