You own a Canon camera and love to shoot in CRW, its RAW file format. After all, shooting in RAW gives you creative liberty while editing pictures.
However, corruption in the storage media, improper handling of SD card or sudden interruption during transfer of photos can corrupt Canon CRW files. Imagine hundreds of photos of a vacation or family wedding getting corrupt! You definitely want to get them back.
The good part is that there is a solution to repair and restore CRW files, saving you from the catastrophic photo loss.
This post shares the best method to repair CRW photos stored in any media.
How to repair CRW files
CRW image files are high quality uncompressed photos taken from Canon camera. Unlike JPEG formats, the RAW image files are difficult to repair and restore. However, Stellar Repair for Photo is one of its kind tool that fixes corruptions in camera RAW files like CRW and restores them in JPEG format. If your CRW photos are corrupt beyond repair, then too the software gives you its thumbnails.
Stellar Repair for Photo fixes CRW photos stored in any media and restores them in JPEG format, regardless of the corruption.
How to repair photos with Stellar Repair for Photo
The easy-to-use software is for professional photographers as well as home users. You can repair CRW files stored in any drive, memory card, SD card, SDHC, SDXC, USB flash drive etc. Stellar Repair for Photo is available for both Windows and Mac computers.
Steps to repair CRW files using Stellar Repair for Photo
Run Stellar Repair for Photo software on your computer.
On the main interface, click on Add File to add CRW images located in the drive or storage media.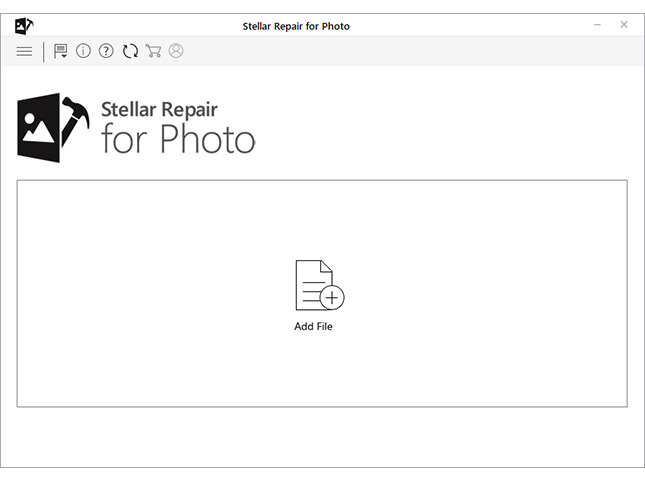 3. List of added CRW files appears. Click Repair.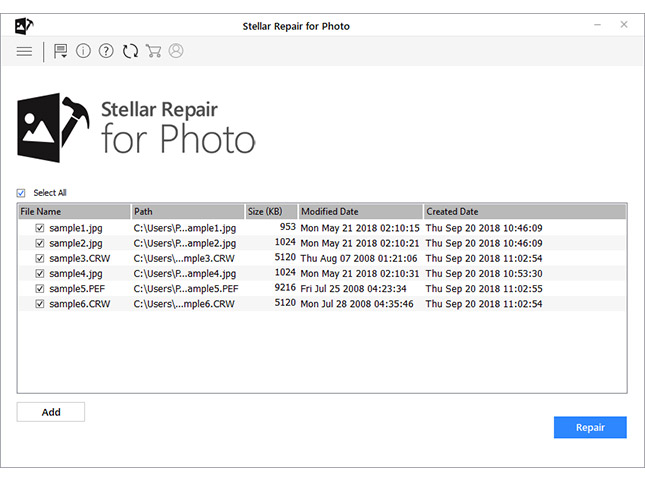 4. Once CRW files are repaired, click OK in the dialog box. You can also preview the CRW image files before saving. Select the repaired file and watch it in the Preview window.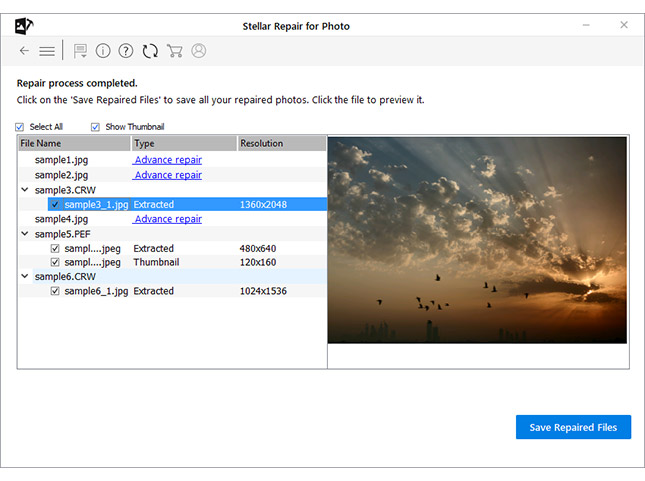 5. Click Save Repaired Files to save repaired CRW files at your desired location.
Try these manual hacks to fix corrupt CRW files
Although, Stellar Repair for Photo is an efficient tool to fix any kind of corruption in CRW files, there is no harm in trying manual methods to resolve CRW image problems. Sometimes manual hacks can help you view CRW files in an acceptable state.
Open image files in different software
Convert CRW to another photo file format
Update the image viewing software
Edit CRW file in Image Editors
Conclusion
It is obvious to panic when you find CRW files have gone corrupt. However, Stellar Repair for Photo is a boon in situation of RAW camera files corruption. The software supports repair of photos from all models of Canon camcorders and DSLRs.
It is completely safe to download and quick to repair hundreds corrupt CRW photos in one go.
Repair your CRW files Now!