How to recover photos from Western Digital My Passport Hard Drive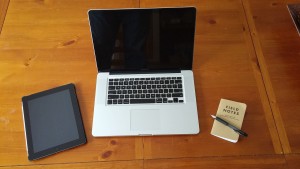 Western Digital My Passport is a series of portable hard drives. Till now there are six types of My Passport drives available, Essential Edition, Essential SE Edition, Elite Edition, Essential for Mac, Studio Edition and the Essential SE for Mac. Due to their small size like passport and huge data storage capability, WD My Passport hard drive has become widely popular among business as well as general users. The Western Digital hard drive is a popular choice to take data backup, especially the integrated SD card slot, which make it a most preferred choice for professional photographers who need to quick back up their pictures and other media files.
However, these drives are prone to the chances of photo loss due to technical cause or human errors. After any data loss, it is compulsory to know the reason of cause so that next time it can be avoided.
Let's have a look at the major causes that lead to the photo loss from WD external hard drive:
• Wrong Formatting:
At times, after connecting your My Passport hard drive to the Mac machine, it starts showing a message: "The drive is not formatted. Do you want to format it now?". This message appears if the stored data become inaccessible and Mac machine is not able to read it. If you select 'No' option, then the files remains inaccessible on your drive, but if you select 'Yes' then unfortunately you will surely lose all your stored photos and other files, and your drive becomes free from errors or corruptions.
• Virus Attack:
It may be possible that your WD hard drive become the virus infected due to connection with virus infected Mac machine. There could be multiple reasons of virus infected machine, such as wrong file downloaded from the Internet, connecting a virus infected storage device, attaching virus infected emails, etc. The virus infections lead to corrupt WD hard drive, which make your stored files inaccessible and shows errors while accessing the files, as well as slows down the system's performance.
• File Loss While Transferring:
At times, a sudden interruption during file transfer may lead to data loss. For example, if you are transferring files by using 'CUT' and 'PASTE' commands from WD hard drive to your Mac and suddenly you may encounter a sudden power surge, uncertain system shutdown and removal of WD My Passport then it will be a major cause of photo loss.
• Accidental Deletion:
This is very common and often happen incident, where you might accidentally delete some of your important files from WD external hard drive and lose your data permanently. Since any external drive does not support Trash Bin, so deleted photos and other files will not be found out anywhere in the hard drive even if you want to restore them back.
After data loss from WD My Passport external hard drive due to any reason makes users regret. Therefore, taking backup of every important picture is probably the best and the easiest way to get back the lost photos. However, what if there is no backup, the only way to get back your lost images is to take the help of professional photo recovery software to recover all lost photos and other media files from WD portable hard drive. To retrieve photos from Portable hard drives, it is important that you intend to recover files right after the data loss issue has occurred, it is better not to access your external hard drive unnecessarily.
There are many photo recovery software available that support recovery from WD My Passport hard drives. You only have to choose a right utility according to your requirement and recover your lost photos as well as other media files. As these drives follow different hard drive structure for both Mac and Windows OS, therefore, make sure that you must have selected the right Photo recovery tool according to the compatibility with your operating system.
These professional utilities are easy to use; therefore, there is no need to be a technical expert to use them. Just download a perfect tool according to your requirement and follow the instruction provided. Make sure, you have chosen reputed photo recovery software, so that there is no risk of permanent data loss.
Tips to Avoid Data Loss:
• Try not to store complete data in a single location. In case you encounter any problem with your OS and due to which you are unable to start up the computer, then usually to will resolve after re-installing the OS. In this process all the data stored on system partition gets lost. Therefore, it is better to create at least two partitions if you have only one drive.
• Use genuine anti-virus program on your system. Additionally, try to avoid insecure websites and keep your anti-virus program updated. There is much malicious software available on the Internet, which may be risky for your data safety. These injurious programs include viruses, Trojans and worms with them, and during the installation process they secretly install all of these malware on your system.
• Take regular backup of your important data. It is better to take backup of your important files instead of frequent backups.