How to Recover Lost Videos with Video Recovery Software
Videos are one of our most prized processions. While pictures are taken after checking the correct light and the correct pose, videos are used to capture those instant funny moments that pictures are not able to do justice with.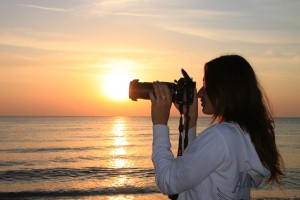 But what happens when the beautiful videos are lost or unintentionally deleted from SD card?  Yes, it can be a panic situation, but the important thing to remember is that the videos can still be safely recovered. That is because the videos are still present in the SD card but since the indexed information connected to those videos have been deleted, they are not visible.
Here are some of the reasons for video loss
1.    Improper removal of SD card
If SD card is ejecting from the system or camera while the file transfers are going on in the background, then it could lead to parts of data being deleted.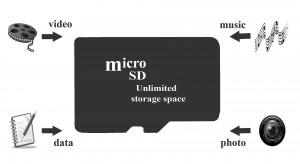 2.    Accidental deletion
One of the most common reasons behind video loss is accidentally deleting them when you were actually trying to do something else.
3.    Virus Attack
If the SD card is connected to a system which is already affected by virus, then the SD card could also get damaged leading to data being deleted from it.
4.    Corrupt SD card
There can be various reasons behind corruption of SD card, but they all lead to data loss in the end
Recover lost or deleted videos with Stellar Photo Recovery Software
Stellar Photo Recovery Software is the answer to all your photo and video loss problems. This software has a powerful algorithm that can recover deleted or lost videos from the most corrupt storage.
It supports several video file formats including MP4, 3GP, AVI, MPEG, Matroska Video File (MKV), AVCHD Video File (MTS), Divx Encoded Movie File (DIVX), MOI Video File, Video Object File (VOB), OGG Media Player (OGM), 3G2, ASX, MTS, AJP, F4V, VID, TOD, HDMOV, MQV, and SVI video.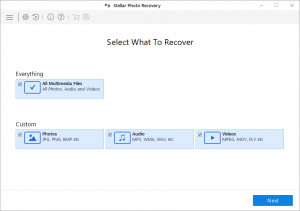 https://www.stellarphotorecoverysoftware.com/
The software can recover photos and videos from internal storage, USB drive, memory card, digital cameras and external hard drives. It also recover HD MOV files. With a capacity to scan over 2 TB storage at once, this is definitely one of the most efficient software available in the market.
Here are some of the features of Stellar Photo Recovery Software
Recovers photos, videos and audio files
Can scan internal hard disk, memory cards, USB drive, digital camera and external hard disk
Can add file headers to recovered files
Can scan over 2 TB of data
Steps to recover videos Stellar Photo Recovery Software
Download and launch Stellar Photo Recovery on your computer
On the software home screen, check in All multimedia files in What to Recover Click Next.
Select the removable media or drive from where you want to recover. Click Scan
List of found photos, videos, and music files appears. Preview and click
Browse location to save the recovered files. Click Start Saving.