How to recover deleted pictures from iPad Air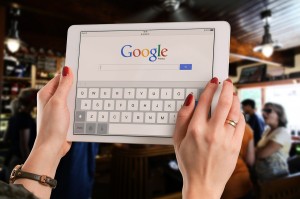 The latest version of iPad (iPad Air 2) has set new targets in the world of electronic gadgets and has taken Apple to  new heights of  digital world. Number of tweaks, enhancements and a much faster processor makes it the fastest tablet so far. The speed and performance of this latest iPad model has created a new benchmark for any other iOS or Android device ever sold.
It would be fantasist to have an iPad, as it always brings lots of graphic effects, wonderful display, fast and amazing modules with it. Therefore, it is always beautiful to view pictures, videos on an iPad. However, there are always chances of photo loss on an iPad, as it is not corruption resistant. Data loss in an iPad could be due to multiple reasons, like, accidental deletion, iOS upgrade, jailbreak, device crash, and physical damage, lost or stolen, etc. No matter whatever  be the cause you are dealing with, ultimately, you may lose your important photos & videos. There is no normal way that you can use to get those lost photos back from your iPad, especially when you haven't created any backup before losing photos. That's right, usually ipad users run iTunes or iCloud in the background for cloud backup, so that they use the old backup in case of any photo loss.
If you are in a habit to sync your iPad with iTunes or iCloud regularly, then there are high chances that iTunes or iCloud has taken backup of all iPad photos in its last backup and you probably have backup of those photos.
Let's try to restore your lost or deleted photos from iTunes backup.
Steps to recover iPad Deleted Photos from iTunes Backup
Connect your iPad to the system
Run iTunes
Enable the sidebar through View -> Show Sidebar
Right-click on your device and press 'Restore from backup'
Select the latest backup and proceed.
When you are done with the restore process, but in case you clicked a lot of photos after the last backup and the lost photos were among them then, there is no way, that you can find these photos in the iTunes backup.
Steps to recover deleted/lost Photos from iCloud
In case you have turned on Photo stream iCloud on your iPad, then every pictures you clicked will be sent to your iCloud photo stream automatically. Photo stream is basically an online repository, where most of your images exist, this is not actually a backup process but yes can be used as one. In order to enable Photo stream in your iCloud follow the path 'Settings -> iCloud -> Photos -> Switch ON 'My Photo Stream'. If you have enabled Photos stream in your iCloud then there is a high possibility that your photos that you are looking for, already exist there.
Steps to restore lost photos from your iPad:
Run the Photos app
Select 'Albums' from the menu
Go to 'My Photo Stream' album
Check whether your photos are available in this album.
Note: To use Photo Stream your device must run iOS 5 or 6, for earlier version you can restore your photos from iCloud. Ultimately, both iTunes and iCloud are just backup processes, therefore, above solutions can only recover the photos taken by the inbuilt camera of your iPad. Additionally, after photo restore, it will remove newly added data after your last sync, which is also a type of data loss.
In case you wanted to restore photos that you have added from any external source, then these above processes will be useless for you. Let's take a look at all other possible ways except iOS backup utilities, so that you can recover deleted pictures from your iPad.
Third party tool to recover deleted/lost Photos from iPad:
In case you haven't yet created any backup with iTunes or iCloud, then professional utilities are the best way to restore lost or deleted photos from iPad directly. Download Third party iPad photo recovery software are designed to recover deleted photos, along with videos, contacts, reminders, notes, calendar, safari bookmarks, without any risk. You just need to follow the step by step guide provided by the tool and follow to retrieve deleted photos from iPad.