[Solved]How to Recover Deleted or Lost PNG Files?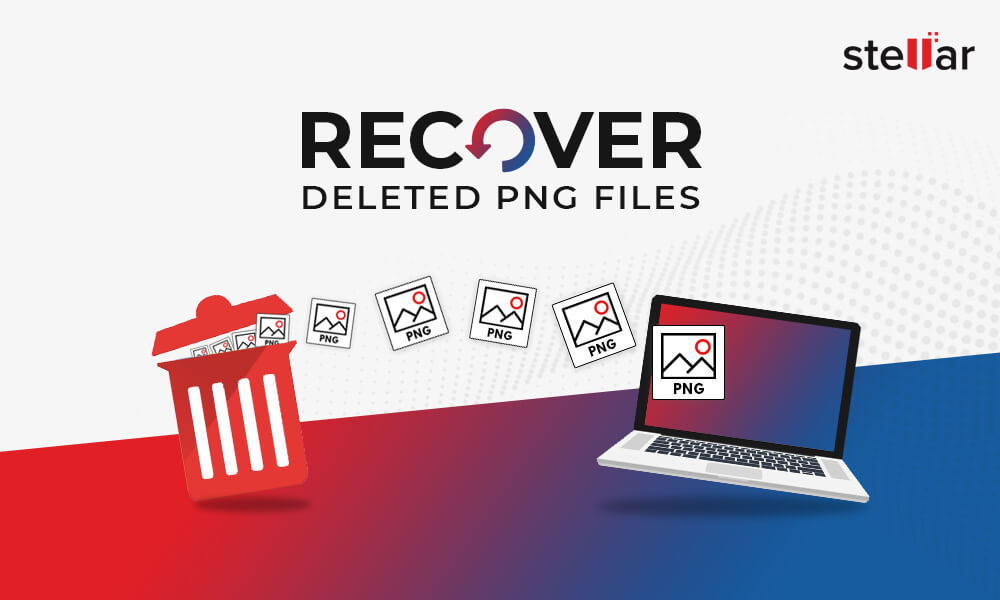 PNG (Portable Network Graphics) is a raster file type, popularly used for saving screenshots, product images, etc. and uploading photos on websites. The lossless compression format of PNG doesn't lose its quality even after saving or processing, making it the most preferred file format by Graphic Designers. Nonetheless, you may lose PNG files from your system due to accidental deletion, formatting, file corruption, or other errors. This blog will guide you on how to recover PNG files from a computer, external hard drive, or removable media.
Probable reasons for loss or deletion of PNG files
Accidental deletion while managing or viewing your photos
Formatting of the storage drive
A virus or malware attack
File corruption
Sudden power cut, OS crash, or interruption while transferring PNG files
How to recover deleted PNG files
Irrespective of how you lost them, your photos are important. You can use various methods to recover deleted PNG files. Recycle Bin, backup drives, cloud backup are places where you can search for the lost files. However, if you don't have a backup or the PNG files are deleted years ago, directly download a trustworthy, secure raster image recovery software. The software recovers all the deleted PNG files from any type of HDD, SSD, pen drive, memory card, etc., with the original quality intact.
Let's discuss each method in detail.
Method 1: Recover PNG files with photo recovery software
If you want to avoid the hassle of manually searching the PNG files, simply try a photo recovery software. The commonly used Stellar Photo Recovery can retrieve all image file types in most loss scenarios. So whether you have accidentally deleted the PNG file, lost it after emptying Recycle Bin/ Trash, virus attack, or formatted the storage drive, the software works in all situations. It scans and retrieves the deleted PNG file from corrupt hard drives and removable media without affecting their high quality.
In Steps: How to recover PNG files using the software:
Step 1: Download Stellar Photo Recovery software on PC or Mac.
Step 2: Connect the drive from which you lost or deleted the PNG files to the computer. Launch the software and select the location to scan. Turn on Deep Scan button at the bottom. To quickly scan and recover only PNG files, click on the Settings icon on the top and select the PNG file format under 'Photo formats'.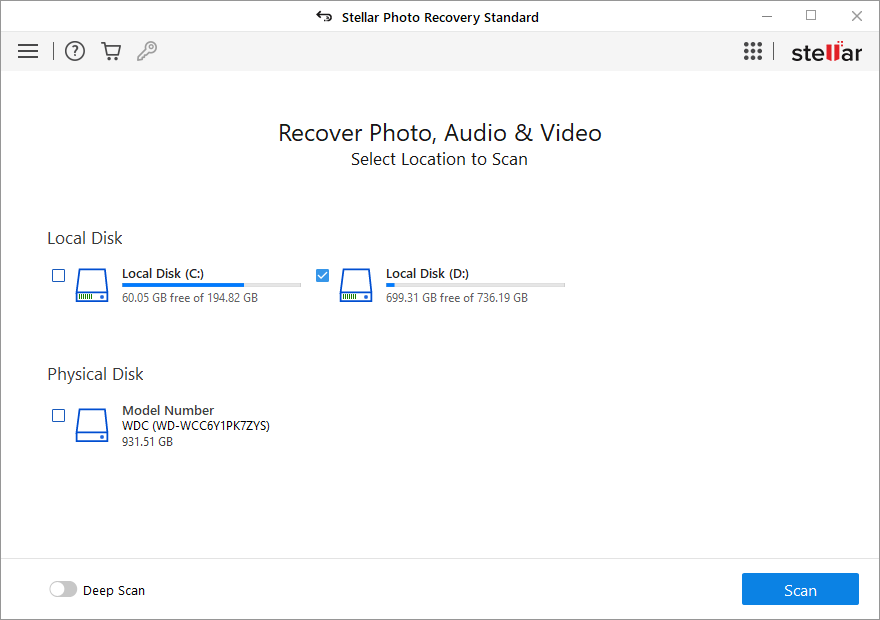 Step 3: Click Scan to search for the PNG files.
Step 4: A list of recoverable image files will appear. You can preview each and select the ones that you want to restore. Click Recover.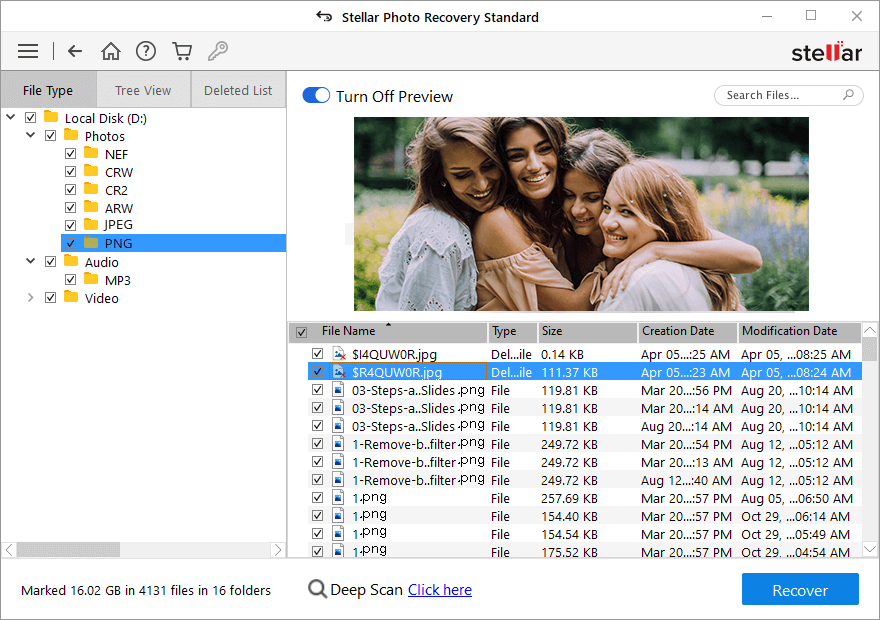 Step 5: Save the recovered PNG image files at your chosen location.
Note: Avoid using the storage drive from where you lost your PNG files, as any action would overwrite the data and prevent successful file recovery.
Method 2: Recover PNG image files from Recycle Bin/ Trash
If the pictures are recently deleted from the PC or Mac, say less than a month, you can find them in Windows Recycle Bin or Trash on Mac. Simply locate the file and 'Restore' or 'Put back' the PNG images from here. The deleted PNG images will move to the original location from where you can access them.
Method 3: Recover PNG files from the backup drives
Check all your backup drives, and if found, recover PNG files from there. Mac users can check and restore the files from Time Machine backup. Windows users can recover deleted PNG files on PC from default backup utilities of the operating system.Microsoft offers multiple ways to backup and restore deleted files on PC, such as 'Restore Previous versions', 'Windows Backup and Restore', and File History. You can recover permanently deleted PNG files on PC using these Windows backup solutions.
In case you don't maintain photos backup, most of you may be using a Google account that offers device sync and cloud backup service — Google Photos. Check and restore deleted PNG image files from Google Photos.
Method 4: Recover missing PNG files using Command Prompt on PC
A file attribute determines whether your file is read-only, hidden, archived, or a system file (used by OS only). Often, the file attributes get changed accidentally or after a virus attack. As a result, PNG files may not show up in the storage drive.
You can try using the Command Prompt to restore PNG files in such a situation.
Here are the steps to recover PNG files by using Command Prompt:
In the Start menu and type cmd in the search bar. Right-click on the command prompt tab. Select Run as Administrator.
In the command prompt window, type chkdsk D: /f. Hit Enter. Here D is your storage drive letter.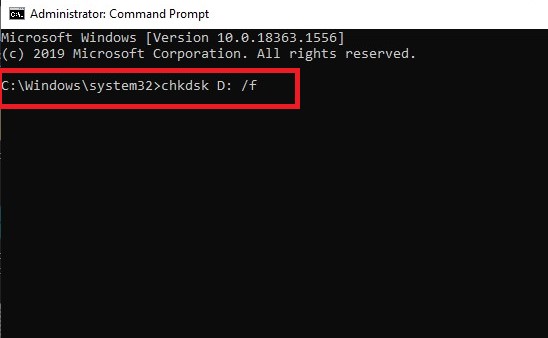 Next, type ATTRIB -H -R -S /S /D D:*.*. Replace D with your storage drive letter.
Hit Enter.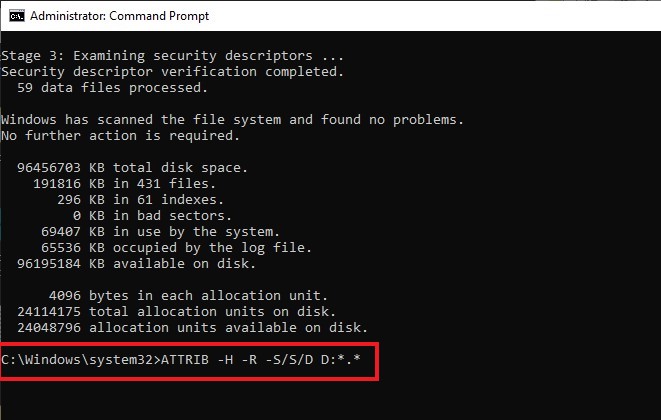 Wait until the scan and recovery process finishes. Next, check if the PNG files are restored to their original location or not.
To Sum Up
If you have PNG files backup, there's no better way. However, of all the methods, using recovery software is the quickest and most reliable solution to recover deleted PNG files. Unlike recovery from backup drives or using Windows file restoring features, it doesn't require you to perform complex steps. Just download Stellar Photo Recovery, and scan & recover PNG files on your system. A free trial of the software is also available.
This block contains unexpected or invalid content.Attempt Block Recovery
FAQ
1. How to recover deleted PNG files free?
You can recover about 10 PNG files for free by using the free photo recovery software.
2. How do I recover corrupted PNG files?
To recover corrupted or damaged PNG files, convert them to another file format like JPEG or use a photo repair software to fix corrupted images.
3. How to open PNG file?
You can open and view PNG image files in any image viewer or editor such as Microsoft Paint, Photos app, PaintShop Pro, Adobe Photoshop, and others.
4. Does PNG lose information?
PNG files don't lose information each time they are viewed and saved. They have lossless compression, which means they retain image data even during the editing. You may like to know which is better – PNG vs. JPEG.
5. How to recover deleted PNG files without software?
You can restore deleted PNG files from Recycle Bin on your computer or backups as shared in this post.
6. Why are PNG files not showing in image viewer?
PNG files may not show up or open in the image viewer if they are corrupt. You can repair corrupt PNG file online by converting it to JPG format