How to recover photos from Formatted Hard Drive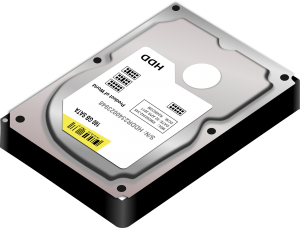 Formatting is to be done to repair bad sectors on a storage drive such as a hard disk. After formatting a disk, the present operating system removes all the information stored in it and test it to check all the sectors whether they are reliable or not. After checking all the sectors the operating system creates internal address tables to locate the fresh information. Every hard drive follows a particular format for storage, which is compatible with an operating system like Windows, Mac, etc. NTFS, HFS+, and FAT32 are the most latest and popular file systems, NTFS is designed to work with Windows and HFS+ is for Macs. On the other hand FAT32 is compatible with both OS platforms.
Look at the list of different types of HD format function:
Windows NT File System (NTFS)
Maximum file size: 16 TB
Maximum volume size: 256TB
Read and Write compatibility with Windows, where Read-only capability with Mac OS X
NTFS compatibility support is enabled in the Mac version of Snow Leopard and above but has proven unstable.
Hierarchical File System (HFS+)
Maximum file size: 8EiB
Maximum volume size: 8EiB
Read and Write compatibility with Mac OS X
Required for Time Machine
File Allocation Table (FAT32)
Maximum file size: 4GB
Maximum volume size: 2TB
Read and Write compatibility with Windows and Mac OS X.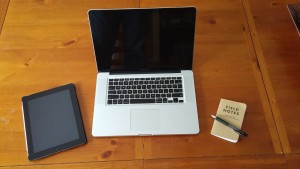 Photo loss due to formatting
Accidentally formatting a partition removes your complete useful data and leave you in a panic situation. However, actually it only erases the address table, not the data itself and make the place as empty. In case you have formatted your hard drive accidentally, do not be panic, a professional technique will surely recover your most data from the formatted partition.
Photo recovery after format
Many users end up with hard drive format accidentally without taking backup and lose their complete data and then start looking for ways to recover those lost photos and other media files such as videos, Mp3, etc. In case you are also facing such problem, and looking for an appropriate photo recovery tool, which can recover deleted photos and allows you to access your erased pictures after formatting partitions on the HDD, then this is the right place for you.
Let's look upon the causes of  hard drive formatting first:
While multiple operating system installation on a single machine, you might have selected a wrong drive which has automatically wiped out all photos from the selected partition.
Due to lack of knowledge about the commands you have accidentally formatted your drive.
To create new partition by the use of non-reliable applications on a hard drive may also lead to formatted drive or volume.
Instead of formatting external storage device, you may choose a hard drive volume to format and lost all the precious photos
Accidentally formatted a partition of a hard drive without checking whether any important folder or photos stored in it.
Recovery solutions:
When you lost your precious photos and videos due to your carelessness, then it will become a very difficult situation for you. What if you have failed to recover your lost photos after trying all your techniques, such as system restore, unreliable softwares, etc, and  data have become non recoverable. Therefore, it is recommended that do not use those recovery techniques, which are not reliable and can reduce the chances of further recovery. Most users consider to check the reviews of the recovery products, which they are planning to use. You can also do the same, check out some reputed products for photo recovery and read all the customer reviews. You can also try demo version of one best product you wanted to try, and check out the reliability of it.
Stellar Photo Recovery is a reputed tool that recovers all lost, deleted photos along with music, video files, and other multimedia files from formatted hard drives, memory cards, or external storage media. This software is highly recommended and considered to be the most reliable one, and can scan storage devices with capacity over 60TB. This tool can recover all HD MOV files and allows you to preview & save deleted photo in their original names.
Tips:
For the best recovery results, do not use the formatted hard drive after data loss. This will help you to recover your complete photos and videos. You can first try a demo version of the software and preview all your lost photos.