13 inch Macbook Air (2015) new version update and how to retrieve deleted photos.
|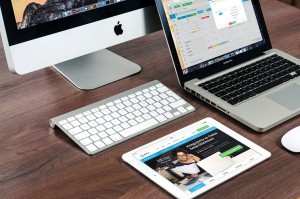 The new Macbook Air (13 inch) model which has been released in early 2015 has been upgraded with certain features as compared to its earlier version of 2014 model. The features which has been upgraded are:
• Broad well processors
• Faster flash storage
• Better graphics
• Thunderbolt upgraded to Thunderbolt 2
Apple has done few apprises to the newer model such as improved storage space(128GB) and (256GB), 4K display output and improved performance. Both the 11 inch and 13 inch Macbook air have been upgraded over its earlier 2014 model.
13 inch Macbook Air 2015 updates:
While few people agree on the considerable updates of (2015) over the earlier model(2010), many also say that there are very little changes.
1. Change in the shape
2. Different screen sizes
3. All Macbook air model (2015) feature Thunderbolt 2 –single port specified to 20 Gb/s
4. 1.6 GHz Intel Core i5-5250U dual-core processor- a newer and faster processor chip
5. PCIe data lanes increased from two to four
6. Processor speed increased from 1.4 to 1.6GHz
7. Intel HD Graphics 6000 integrated GPU, better graphical interface
8. Better Gaming interface and Experience due to HD graphical display
9. No retina display updates unlike the 13-inch Retina MacBook Pro
10. 1440 x 900 pixel display with gloss surface, based on twisted-nematic (TN) technology.
11. More battery backup
12. No change in keyboard or display design
13. Although not apparent, Flash storage is more
How to retrieve photos and videos from Macbook Air
There can be several causes for file or photo deletion. The most common causes which occurs mostly while using a Macbook air are mentioned below:-
1. File System Corruption
2. Virus infection of the internal drive volume
3. Interruption during read/write or data transfer
4. Formatting of disk intentionally or unintentionally
5. Accidental deletion of important multimedia files
6. Emptying the Trash bin intentionally or unintentionally
7. Improper partitioning of internal drive volumes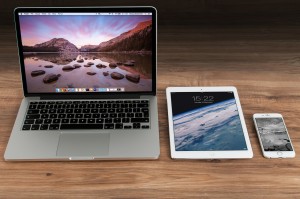 Method to recover photos or videos using a photo recovery software.
Apart from the above mentioned reasons, there can be other causes for permanent file deletion. It is always a good practice to keep a backup of the files stored in your Macbook air drive. Nowadays, You have always an option to store your photos to icloud .
In case you lose your important files from Macbook Air, download and install Stellar Phoenix Mac Photo Recovery software. It is a paid software, but you can run the demo version to see and preview the files which are deleted and to be recovered. If you can see the files in preview then you can go ahead and recover those photos to your desired destination.
First the software scans your entire drive to list out the deleted photos. You can attach any external storage device. The software supports all brands of digital cameras, SD cards, USB flash drive, XD card, SDXC and also supports large lumber of audio, video and picture file formats. This tool supports recovering data from different Mac based systems like the MacBook Air, Macbook Pro, iMac, Mac Mini, and more.
Steps to Retrieve Deleted Photos
Here's is a step by step guide to perform photo recovery from your MacBook air using Stellar Phoenix Photo Recovery Software for MAC
1. Download, install and run Stellar Phoenix Photo Recovery software
2. Click on the 'Recover Photo, Audio Video' option to recover photos and other multimedia files
3. Select the drive from which photos are to be recovered.
4. Follow the instructions to start scanning process
5. The scanning process is shown through a status bar
6. After next, list of the recoverable photos are displayed
7. Preview the photos by selecting any photo
8. Click on the 'Recover' option for final recovery of the photo at specified location